brought to you by the humane society of

huron

valley
Cats Adopted




(at Tiny Lions)



3,3
00+
WE HELP IMPROVE CATS' (AND PEOPLE'S) LIVES
THERAPY RIGHT MEOW
Research shows cats are therapeutic; their purring lowers our heart rate, their presence reduces stress and anxiety, and being around cats can even decrease our risk for heart disease. But not everyone can have a feline, so TLC provides a place to enjoy their awesomeness, commitment-free.
HOMES FOR THE HOMELESS
Our comfy, clean café not only provides a relaxing place for people to hang out with felines, but also provides a loving, temporary place for the them to live while awaiting forever homes. And while there's no obligation to adopt a cat at TLC, those interested in a permanent relationship can interact with our cats from the Humane Society of Huron Valley in a natural, "living room" environment, similar to a home.
saving more cats (& PEople)
Even though they're America's most popular pet, tragically, millions of cats are euthanized every year. As an innovative offshoot of the award-winning Humane Society of Huron Valley, and by creatively bringing together felines and humans, TLC is saving more lives—getting more cats into people's sights, lives and homes.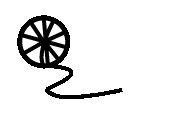 Imagine a comfy lounge with friendly cats roaming about... that's the Tiny Lions lounge and adoption Center (TLC)! We'd love for you to pet, play with and watch the cats (they put on random shows!) -- and for both your enjoyment and safety, we ask that you follow a few basic rules-- including being gentle, not picking up cats, and speaking softly.
​
While there's no obligation to adopt a cat at TLC, all of the cats the café are single and ready to settle into a relationship with you. Or, you can just enjoy the company of cats with no commitment! To pay the cats' rent, we request a nominal admission fee.
Patrons can use our free Wi-Fi, enjoy café tables (ideal for laptops) or lounge chairs (ideal for snuggling and reading), shop in our cat-lovers store, meet up with friends or enjoy alone time with fur-iends. You can also rent the café for birthday parties or other gatherings. And you're welcome to bring your own food and non-alcoholic beverages in.

Children ages 4+ accompanied by an adult are welcome; tots 3 and under are admitted in half-hour increments only. Babies who are not walking are free.

Space is limited, and we regret that when we are at capacity, we must ask patrons to return later.
Reservations strongly suggested, but walk-ins welcomed as long as we haven't reached

cat-pacity. Make a reservation here or call ahead to see if there's a wait: 734.661.3530
$10/hour
$6/half hour
Tiny Lions lounge & Adoption Center (TLC)
5245 Jackson Rd, Ann Arbor, MI 48103
Accessible by bus - AATA Route 30!
734.661.3530
Fax: 734.585.5444
Hours:
Monday-Tuesday: CLOSED
Wednesday-Saturday: 12-7
Sunday: 12-5
​